Pet & Garden Supplies Dartford - our products
We stock a complete range of feeds for all animals, as well as medicines, wormers, flea treatments, toy & treats.
If we don't have the right product for you, we will order it in.
We also offer FREE LOCAL DELIVERY
Natures Menu
This is a leading expert on raw and natural pet food in Europe, and the UK's No. 1 raw pet food brand. Complete and nutritionally-balanced raw foods for dogs and cats. Free from artificial colours and flavourings, meat derivatives and other nasties. Our raw meals can be particularly beneficial for dogs with sensitive digestion, food intolerances, allergies and appetite issues. Made with ethically-sourced human-grade meat and wholesome ingredients.
Forthglade Food
Forthglade aims to provide high-quality, affordable meals that offer 'exceptional nutritional benefits' to pets. Its products contain no artificial colours, flavours or preservatives, using only quality ingredients to make 100% natural products.
Forthglade is a pioneer in the natural pet food market, and the company continues to innovate its product range to meet market trends, such as grain free diets.
Lily's Kitchen
Healthy food for happy dogs and cats. A range of delicious, wet and dry recipes using only wholesome natural ingredients, like freshly prepared meat and fish, vibrant veg, and a signature blend of botanical herbs.
Their ethical approach, and a range of certified organic recipes, makes them the UK's No. 1 Ethical Pet Food Company.
Canagan
Canagan provides your companions with a host of biologically appropriate nutrients - in an ideal ratio of animal protein to vegetable, plus beneficial botanicals. Each ingredient specially selected to deliver optimum nutrition, digestibility and flavour, with none of the negative issues many people associate with high carbohydrate, grain packed diets. Your dogs will be rewarded with improved energy and health. With Canagan they can truly achieve peak condition.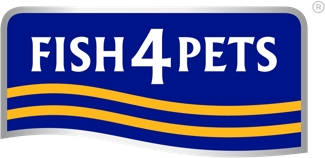 Fish4Pets
We produce a range of healthy, natural treats and foods for dogs and cats, all made from fish. Naturally high in Omega 3 and a high-quality, easily digestible protein, fish is an ideal food.
All Fish4Dogs & Fish4Cats products are natural with no artificial colourings, flavourings or preservatives, and are gluten free.
Orijen
A biologically appropriate revolution
Evolved as hunters, the physical structure of their teeth, jaws and digestive system scientifically classify dogs and cats as carnivores, evolved over thousands of years to operate on an almost exclusively meat-based diet.
Burns
Our diets have always been made to simple recipes using high quality, highly digestible ingredients. We only use natural wholegrains and never add pharmacologically active supplements or ingredients. Quality is at the heart of everything we do. We only use carefully selected suppliers who provide the highest quality ingredients. We produce consistently high quality products without sudden or unnecessary ingredient changes, which could effect pet welfare.
As pet owners ourselves, we know how important it is to find a food that your pet not only loves but one which gives them the best possible nutrition. Feeding your pet a high quality food, in the correct amounts, can help your dog live a long, healthy life.
Symply
We have created a delicious, natural, nutritious food that can have a visible impact on the wellbeing of your pet. Our hypoallergenic recipes are wheat gluten free and have much more meat than most, so they are kind on even the most delicate of tummies.
Try symply if your pet suffers from itchy, flaky skin, dull coat, loose stools, bad breath & hyperactivity, as they can all be affected by diet.
James Wellbeloved
Hypo-allergenic recipes made with natural ingredients, with added vitamins and minerals. No artificial colours, flavours or preservatives. The quality of our ingredients is key; we test every delivery of ingredients before it is allowed into our factory.
Other suppliers we deal with:
Opening Times
Our opening times are:
Monday
Tuesday
Wednesday
Thursday
Friday
Saturday
Sunday
9am - 3pm
9am - 3pm
9am - 1pm
9am - 3pm
9am - 3pm
9am - 3pm
Closed
We use cookies to provide the best experience.